By Eddie Small from DNAinfo | @eddie_small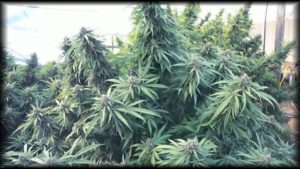 HUNTS POINT — The Bronx's first medical marijuana dispensary is launching this weekend with a block party, featuring food trucks, live music and information about the new service.
The facility will officially open for business on Nov. 7, but will be hosting a grand opening party from 12 to 3 p.m. on Nov. 5 outside the dispensary at 405 Hunts Point Ave., to get people acquainted with what it has to offer, said Fred Polsinelli, a spokesman for the facility and founder of Polsinelli Public Affairs.
The dispensary is run by the Illinois-based company PharmaCannis and was initially supposed to open at 1280 Oak Point Ave., but it was moved to 405 Hunts Point Ave. after community members strongly opposed the Oak Point location for being too remote.
The business will operate on Tuesdays and Saturdays from 9 a.m. to 3:30 p.m., Wednesdays and Thursdays from 11 a.m. to 5:30 p.m. and Fridays from 9 a.m. to 1 p.m., according to its website. It will be closed on Sundays and Mondays.
Polsinelli encouraged people with questions to call the dispensary at 718-842-2001 and said prospective patients can pre-register at the site now to get into the system. However, they will not be able to fill any prescriptions until the Nov. 7.
He stressed that the block party was meant to be for everyone in the neighborhood, not just people who plan to use the dispensary, and that it is meant to introduce neighbors to the program and its staff.
"We're not just targeting potential patients," he said. "The whole community needs to understand what's going on."