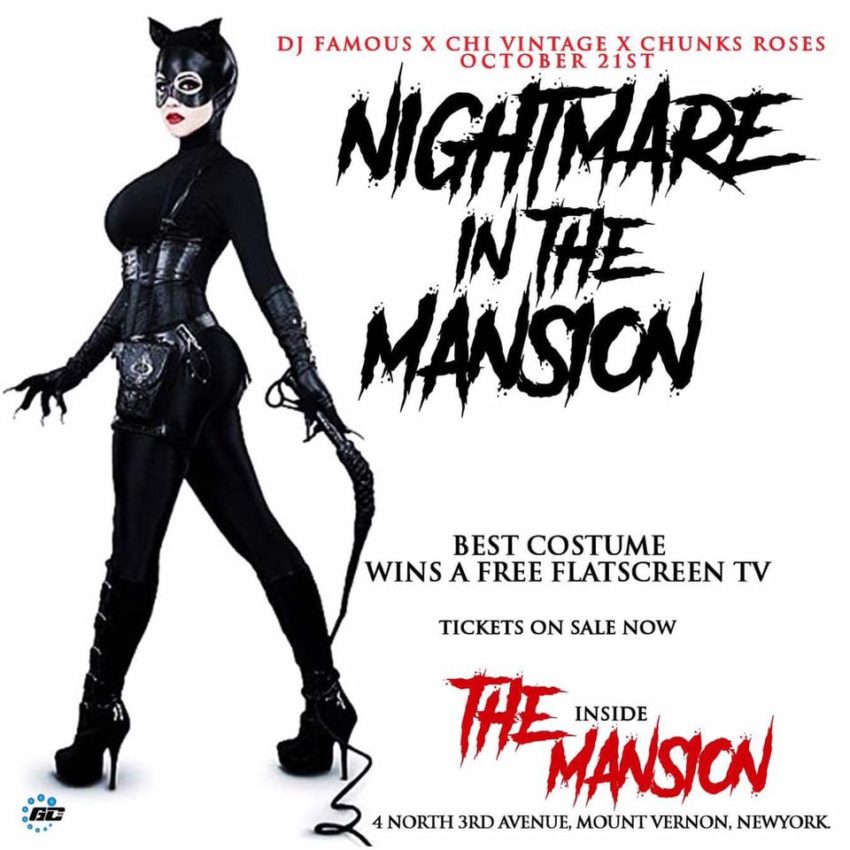 We Are Officially 0️⃣9️⃣ Days Away From The Most Anticipated Halloween Party Going Down In The Mansion!!!! ???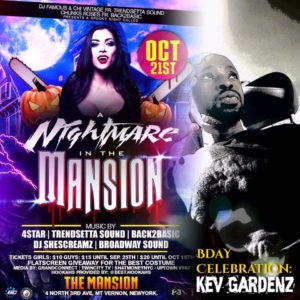 Tell A Friend To Tell A Friend!!!!!! #A_Nightmare_In_The_Mansion… Tickets On Sale Right Now!!!! $15 For Ladies n $20 For Men!!! GET THEM NOW!!!! More @ The Door!!!!
Flatscreen Giveaway To The Best Costume ?
Music By: Trendsetta ❌ Back2Basic ❌ 4star ❌ DJ SheScreamz ❌ Broadway
??????
Let's All Come Out n Have Night To Remember!!!!