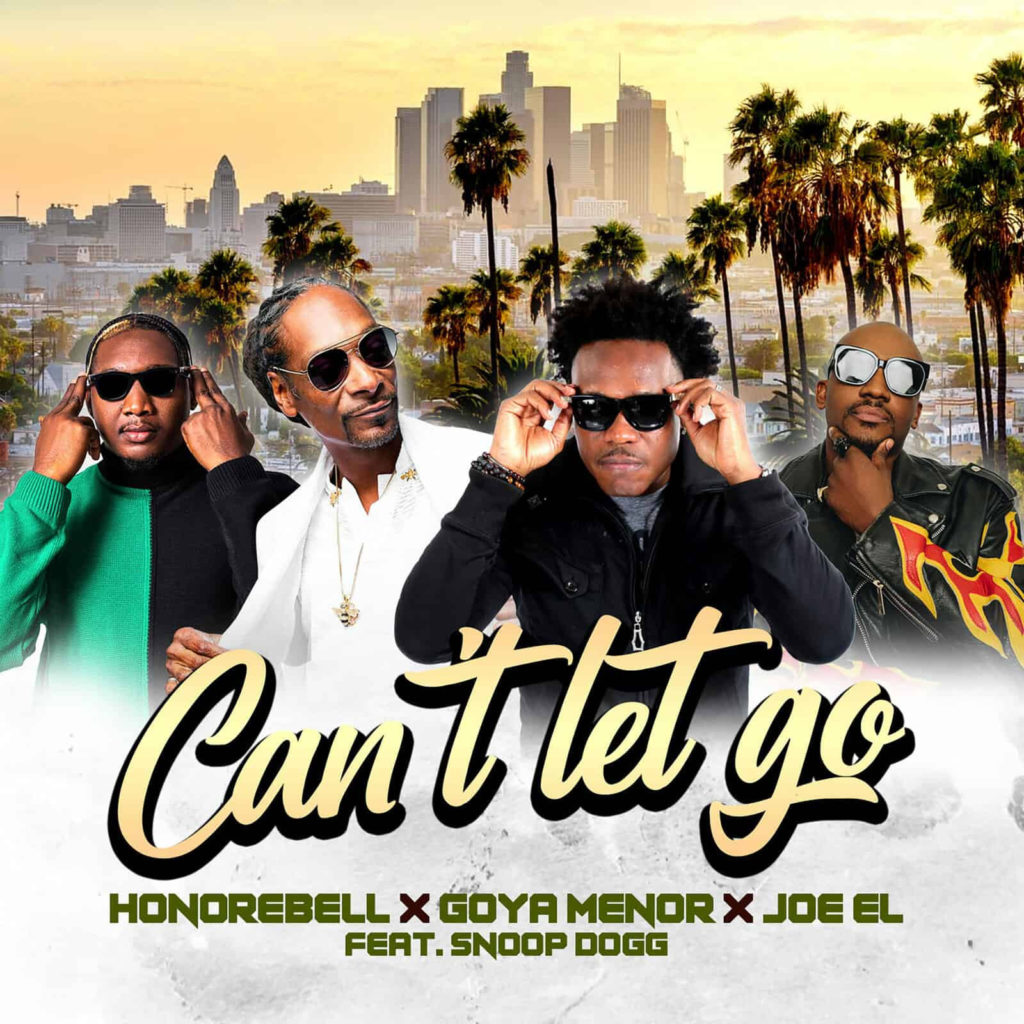 Easily the most unclassifiable artiste, Honorebel has returns with his brand new crossover hit "Can't Let Go" which features the legendary actor/ rapper Snoop Dogg, Afro Beat new worldwide sensation Goya Menor and Nigeria's mega superstar Joe El. The release is on Honorebel's record label, Phantom Music Group and distributed by Zojak Worldwide. Throughout Honorebel's career, he has never been categorized into one genre and since his collaboration with Pitbull on "Now You See" which has gone 2x platinum to date. He has cemented himself as an International Recording Artist known for catalog of top club hits.
Honorebel is not new to big collaborations, from Big Mountain, Shaggy and Taurus Riley to Flo Rida, Sean Kingston, Afrojack and El Micha, to name a few. Honorebel keeps giving his listeners an introspective peek at the reality of his life and journey.
The original version of "Can't Let Go " is produced by Ecuador's super producer Joe Rovlez and co-written by Marcel Rhoden. Joe painted a rich masterpiece artwork of musical instruments that you can not just hear and feel but visualize – while Honorebel and Snoop Dogg complemented the track with colorful strokes of lyrics, similar to paintbrush covering a canvas. Brandon "Finale" MC Kinney of 78 Elements – the mixing engineer on the project, put the finishing touches on this masterpiece. On the AfroBeat/Amapiano version of the project, Honorebel with the help of Kennis Music got the two Nigerian superstars, Goya Menor and Joe El along with Goya's producer Eternal Africa who also resides in Nigeria to give it that AmaPiano feel. To top it off, Honorebel reached out to Herbert Skillz who is another super producer/mixing engineer in Uganda, to mix and master the project so the Afro Beat remix could sound legitimate.
The release date of "Can't Let Go" (Remix) is August 19/2022, so make sure you stream it and download it from your favorite platforms. "Can't Let Go" (Remix) will also be featured on Honorebel's 9th album dropping October 21, 2022 entitled "444".
In Honorebel's own words: "Music is the universal language that unites and inspires but to be able to spread love while doing what you love on a global capacity, keeps me in tune with the universe and that is legendary. Education without morals, music without the message of love, true friends without loyalty is like a ship without a compass, sailing aimlessly at sea. Watch your actions, they become habits, watch your habits, they become a character, watch your character, it becomes your destiny".
PRE_ORDER/LISTEN NOW: https://zojak.lnk.to/cantletgoremix