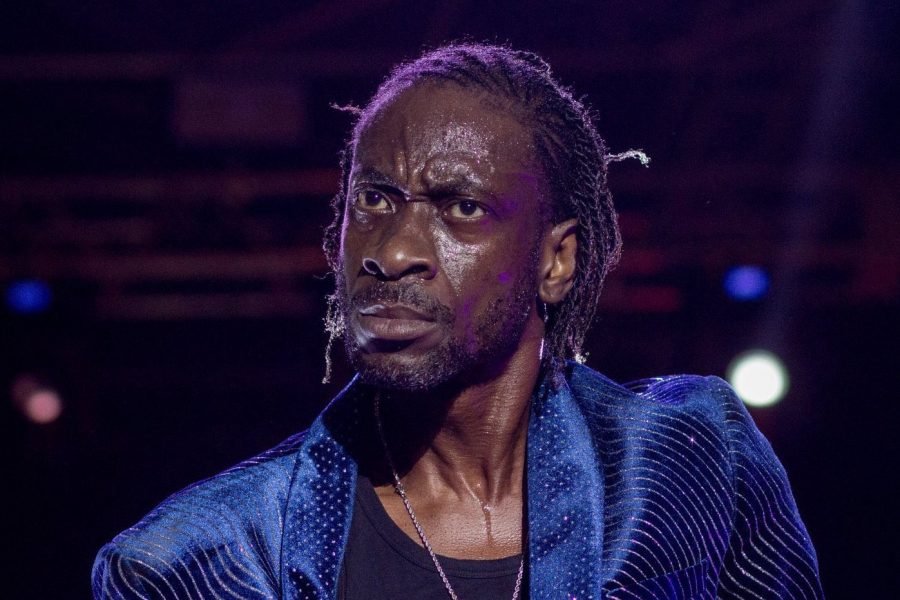 Bounty Killer has responded angrily to the Government of Jamaica's declaration of a 12-day period of mourning, and a "national day of mourning" for Queen Elizabeth II, on Monday, September 19.
On Saturday, Bounty put Prime Minister Andrew Holness on blast as he shared a post from the Jamaica Star which noted that Monday, September 19, the National Day of Mourning for Queen Elizabeth, would not be observed as a public holiday in Jamaica.
The announcement which was made in Parliament on Tuesday, came in the wake of the Government's announcement that September 8 to 19 would be an official period of mourning for the late Monarch.
"WTF. Only our poppy show leaders them follow backa like some clown. Which other country we see a mourn like them parents died and blocking out public holidays for the boring wicked queen. How many days is being blocked for 4 kids and their mother or the over 1,000 Jamaicans that died since this year?" he asked.
Continued Bounty: "England or the queen has ever done anything significant or monumental for Jamaica? Maybe but I can't recall at all but Jamaicans has become the biggest set of clowns no voice no say PNP and JLP can do them any fucking thing nobody stands up anymore. Weak Weak Weak the Weakest generation I ever seen growing up here pure social media mount piece how the f-ck we must have a queen but we need visa to go England figure out that and tell me Andrew is a political groupie?🫤🤔☹️".
On Tuesday, Minister without Portfolio in the Office of the Prime Minister (OPM) with Responsibility for Information, Robert Morgan, had explained that the mourning procedures apply largely to the Government Ministries, Departments and Agencies (MDAs) and as a consequence, no celebratory activities should take place within the public sector during the period.
He had also explained that private events are not prohibited and that Jamaicans should go about their normal affairs as usual.
On Saturday, Prime Minister Andrew Holness and Jamaica's new head of state, King Charles III, officially met, with the Jamaican Head of Government telling the King in a video that his mother was a wonderful person for whom Jamaicans have a "deep love and respect".
However, the Prime Minister's utterances did not go down well with Foota Hype who declared: "Tell dah man yah talk fi himself nuh plz", nor did it find favour with Dancehall artiste Razor B who added: "and the lie detector test determines… THAT A LIE!!!!"
"Kmt… Longtime she fi gwaan even tho mi know a change she change body," he had noted, later declaring: "She fi rest in horror!" in response to Sean Paul's expression of condolences on Instagram.
The Government's announcement of the 12-day period of mourning was also met with scorn by Tulox of Twin of Twins.
"Jamaica needs bout 10 year a mourning fi di amount a ppl weh gunman and police kill!" Tulox had noted.
More scathing criticisms had come from Reggae/Dancehall disc jockey DJ Amber of Irie FM, who declared the death of Queen Elizabeth as "one less oppressor for black people" and the Royal family "a plague to humanity".
"The world's biggest thief/ bandit has left the planet. Any African mourning are roast breadfruits," Amber had noted following the announcement of Elizabeth's death, later adding: "Friggin confused lost black people a send condolences and sad over this old dragon dying!!! Happy riddance to the Wicked Loozibella she… ole tief and crosses gone".
After the announcement of the days of mourning was made, Amber declared the Queen an "old wicked woman" who presided over the pillaging of Africa and the killing of millions of Africans for her wealth".
Head of the Reggae Studies Unit at the University of the West Indies Dr. Sonjah Stanley Niaah, had also expressed indifference about the passing of the Queen.
"It's a day for queens. Since #QueenElizabeth has been written into my birthday she gets a mention here. But, but, but. We haven't forgotten the atrocities of her family and country. That's why we stay woke…," she had stated.