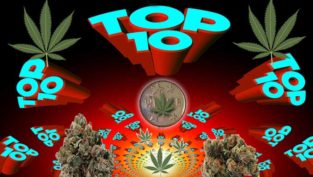 Top 10 Marijuana Quotes
Even though there are a ton of them…here goes my 10 ten….what about yours?! Let us know which ones make your Top 10 list!
---
"When you smoke the herb, it reveals you to yourself."―Bob Marley
"Marijuana is quite possibly the finest of intoxicants. It has been scientifically proven, for decades, to be much less harmful to the body than alcohol when used on a regular basis (Google "Science")."―Nick Offerman
"It makes me feel the way I need to feel."―Snoop Dogg
"When I was a kid I inhaled frequently. That was the point."―Barack Obama
"Penalties against possession of a drug should not be more damaging to an individual than the use of the drug itself; and where they are, they should be changed. Nowhere is this more clear than in the laws against possession of marijuana in private for personal use… Therefore, I support legislation amending Federal law to eliminate all Federal criminal penalties for the possession of up to one ounce [28g] of marijuana." ― Jimmy Carter
"And God said, Behold, I have given you every herb bearing seed, which is upon the face of all the earth, and every tree, in the which is the fruit of a tree yielding seed; to you it shall be for meat." ― Anonymous, Holy Bible: King James Version
"It really puzzles me to see marijuana connected with narcotics… dope and all that crap. It's a thousand times better than whiskey – it's an assistant – a friend."―Louis Armstrong
"Of course I know how to roll a joint."―Martha Stewart
"The illegality of cannabis is outrageous, an impediment to full utilization of a drug which helps produce the serenity and insight, sensitivity and fellowship so desperately needed in this increasingly mad and dangerous world."―Carl Sagan
"I think people need to be educated to the fact that marijuana is not a drug. Marijuana is a flower. God put it here…"―Willie Nelson
Related Post on Soudngood Ent!