420 Recents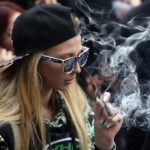 Well...it looks like recreational marijuana use is expanding faster than "THEY" expected. So far, eight states across the nation have approved recreational sales. In November 2016, voters in Massachusetts, Nevada, and California approved ballot measures...
Read more posts
---
Latest Strain

Came across this one unexpectedly! A cross between the famous Gorilla Glue and Afgoo it's a true hybrid which takes the best parts from both its parents. This particular batch is a red-haired beauty...

Chemdawg has developed quite the name for itself over the years. Between its mysterious origin, ambiguous genetics, and the plethora of successful crosses the strain has produced, Chemdawg has practically secured itself a permanent...

Chemdawg Sour Diesel (or Chem Sour) from Reservoir Seeds is a sativa-dominant hybrid cannabis strain that combines champion genetics from Chemdawg D and Sour Diesel. With a sharp sour bite, Chemdawg Sour Diesel has...

Blue Dream, a sativa-dominant hybrid originating in California, has achieved legendary status among West Coast strains. Crossing a Blueberry indica with the sativa Haze, Blue Dream balances full-body relaxation with gentle cerebral invigoration. Novice...

Introduced in 2003 by Ken Estes, Granddaddy Purple (or GDP) is a famous indica cross between Purple Urkle and Big Bud. This California staple inherits a complex grape and berry aroma from its Purple...
Read more posts
Strain details from
How To's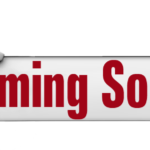 Content for this area coming soon
Read more posts
---

View our gallery for some interesting images of buds, joints, blunts and more!!